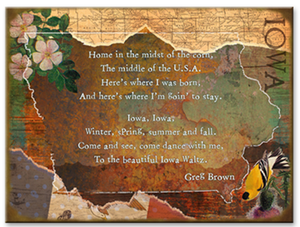 "Home in the midst of the corn,
The middle of the U.S.A.
Here's where I was born,
And here's where I'm goin' to stay.
Iowa, Iowa,
Winter, spring, summer and fall.
Come and see, come dance with me,
To the beautiful Iowa Waltz."
- Greg Brown
Signs are drop shipped and take 2 weeks to arrive.