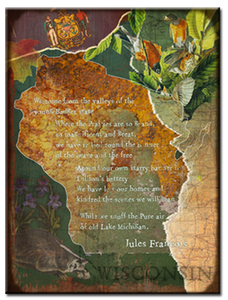 "We come from the valleys of the young Badger state
Where the prairies are so grand, so magnificent and great. We have rallied round the banner of the brave and the free, Around our own starry banner in Dillon's battery. We have left our homes and kindred the scenes weewill scan While we snuff the pure air of old Lake Michigan."
-Jules Francois
Signs are drop shipped and take 2 weeks to arrive.