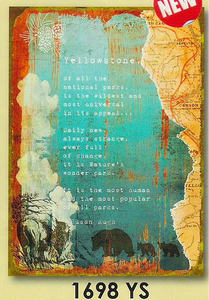 Yellowstone,
of all the national parks,
is the wildest and most universal 
in its appeal…
Daily new,
always strange,
ever full of change,
it is Nature's wonder park.
It is the most human
and the most popular
of all parks.
-Susan Rugh
Signs are drop shipped and take 2 weeks to arrive.